Dr Mel Cabatuando
MBBS, FRACGP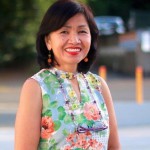 Dr Annemarie Botha
MBChB, Dip PEC, FRACGP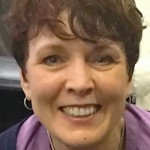 Dr Dhushy Rajesparasingam
MBBS
Our Senior Doctor, Dr Mel is a passionate GP who is well established in the Cooloola Coast region having been with the Practice for well over a decade. A Fellow of Royal Australian College of General Practitioners, she is trained in Dermoscopy and Skin Cancer Management.
Other areas of interest are Aboriginal Health, Paediatric Health, Mental Health and General Medicine.
In her free time Dr Mel is involved in community outreach and tending to her beloved garden.
Tin Can Bay – Mon, Wed
Cooloola Cove – Tues
Language: English, Tagalog (Filipino), Bislama
Dr Annemarie Botha gained her medical qualifications in South Africa, 1987.
Making the big move to Australia with her family, they chose our wonderful little piece of paradise to settle in nearly 4 years ago.
Dr Annemarie has a particular interest in Skin Cancer Medicine, Dermatology, Women's Health and Family Medicine.
Tin Can Bay – Mon, Tues, Thurs
Cooloola Cove – Wed
Language: English, Afrikaans
Dr Raj, as he is affectionately known, trained in Sri Lanka before relocating to New Zealand and then Australia. Having practiced for 20 years in Victoria, Dr Raj joined our Practice in 2018.
With an interest in all aspects of family medicine, the Cooloola Coast community keeps him busy.
Dr Raj's two daughters have followed him into medicine, one being a children's psychologist and one going for a post graduate degree in nursing. In his free time, he enjoys reading and travel.
Cooloola Cove – Mon, Sat
Tin Can Bay – Wed, Thurs, Fri
Rainbow Beach, Tuesdays.
Language: English, Tamil, Sinhalese
Dr Don Hogan
MBBCh, FRACGP
Beginning his medical career in South Africa nearly 50 years ago, Dr Don spent 5 years in hospital practice before moving to the field of psychiatry. No stranger to remote areas, he has practiced medicine in some of the most isolated places in the world, including Saint Helena and Tristan da Cunha.
Dr Don then spent 8 years in northwest Tasmania followed by another 4 in the Northern Territory.
Health issues necessitated retirement a few years ago, but he has recently returned to limited practice and enjoys the blend of work stimulation and sailing, fishing and golf.
Rainbow Beach – Thurs, Fri
Language: English, Afrikaans
Dr Rita Vinten
FRACGP, MD
Dr Kim Badcoe
MBBS, FRACGP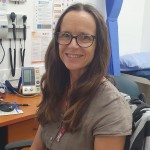 Originally from Canada, Dr Rita Vinten has experience in all aspects of family health care.
She is also qualified in Herbal medicine and has an interest in nutritional medicine.
Dr Vinten has worked as a GP and Emergency Physician in Canada, Fiji, New Zealand and Australia.
Cooloola Cove – Thurs, Fri
Language: English
Obtaining her medical qualifications at the University of Western Australia, Dr Kim has worked at various hospitals and Geraldton Aboriginal Health Service. After spending two years volunteering in Namibia (setting up a clinic), she returned to Australia to work as a GP.
She has a special interest in Paediatrics, Aged Care, Transgender Medicine, Skin Checks, Minor Surgery and Mental Health issues.
Cooloola Cove – Tues, Thurs
Rainbow Beach – Mon, Wed
Language: English
Dr Charles Evill
MBBS (Qld), FACRRM, FRACGP
Dr Sam arrived in Australia with his family in 2016. He worked in hospitals around NSW before moving to our beautiful part of the world. He has particular interest in Surgical Procedures as well as Chronic Disease, Paediatrics and Mental Health.
Away from work, Dr Sam enjoys quality time with his young family, soccer and farming.
Cooloola Cove – Sun to Fri
Language: English, Arabic
Dr Charles has practiced medicine in emergency departments and general practices in rural areas of New South Wales, Queensland and Western Australia. With a particular passion for medical education and promoting rural health, when he's not working in general practice, he is actively involved in teaching, assisting with supervision of medical students and GP registrars. Dr Charles is an examiner for fellowship of the Australian College of Rural and Remote Medicine in addition to his role as President of the Rural Doctors Association of NSW.
Special interest is all aspects of general medicine.
Cooloola Cove – Mon, Fri
Tin Can Bay – Tues, Wed, Thurs
Language: English
Dr Ramy Ibrahim
MBBS, AMC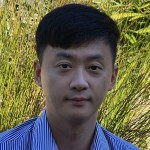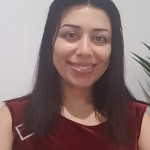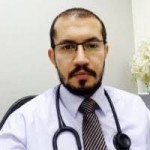 Dr Hyunjin Noh, or Dr Jin as he prefers to be known, trained in South Korea (2008), and gained extensive experience and knowledge in all aspects of medicine, leading to a Fellowship of Neurology in Korea.
He has worked in general medicine, surgery and emergency medicine in the Wide Bay region since 2019.
Dr Jin has a special interest in Chronic Disease Management, Aged Care, Skin Cancer and Sports Medicine as well as all aspects of General Practice. He is currently working towards a Fellowship of the RACGP.
Outside of work hours, Dr Jin loves to spend time in the gym and travelling with family.
Cooloola Cove – Mon, Tues
Language: English, Korean
Beginning her GP career in Iran in 2001, Dr Sara (Sohreh) arrived in Australia in 2019. She practiced in Morayfield before relocating to our region to be near the water and nature.
Special interests include: Women's Health, Chronic Disease Management, Paediatrics and Respiratory Disease.
Cooloola Cove – Mondays
Tin Can Bay – Tues to Fri
Language: English, Persian, Kurdish
Dr Ramy Ibrahim has been practicing medicine since 2009. He started his career working as a cardiology resident in Cairo University Hospital for 3 years.
He has been working as a GP for over eight years now including working in emergency departments and GP practices.
Dr Ibrahim came to Australia in 2018 where he began working as a GP on the Gold Coast, also working in rural Qld and NSW.
He has an interest in all general practice and family medicine with a holistic approach, with a special interest in Skin cancer medicine and surgery.
Dr Ibrahim has advanced training in Skin cancer surgery and is working towards a professional diploma in skin cancer surgery and full accreditation by the Skin Cancer College, with a long experience in diagnosing and treating skin cancer.
Tin Can Bay – Wednesdays
Language: English, Arabic