Dr Mel Cabatuando
MBBS, FRACGP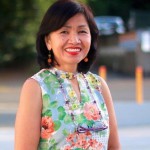 Dr Annemarie Botha
MBChB, Dip PEC, FRACGP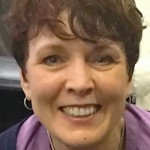 Dr Dhushy Rajesparasingam
MBBS
Our Senior Doctor, Dr Mel is a passionate GP who is well established in the Cooloola Coast region having been with the Practice for well over a decade. A Fellow of Royal Australian College of General Practitioners, she is trained in Dermoscopy and Skin Cancer Management.
Other areas of interest are Aboriginal Health, Paediatric Health, Mental Health and General Medicine.
In her free time Dr Mel is involved in community outreach and tending to her beloved garden.
Tin Can Bay – Mon & Wed
Cooloola Cove – Tuesday
Language: English, Tagalog (Filipino), Bislama
Dr Annemarie's books are at capacity and she is currently only seeing her existing regular patients.
Dr Annemarie Botha gained her medical qualifications in South Africa, 1987.
Making the big move to Australia with her family, they chose our wonderful little piece of paradise to settle in nearly 5 years ago.
Dr Annemarie has a particular interest in Skin Cancer Medicine, Dermatology, Women's Health and Family Medicine.
Tin Can Bay – Mon, Tues, Thurs
Cooloola Cove – Wednesday
Language: English, Afrikaans
Dr Raj, as he is affectionately known, trained in Sri Lanka before relocating to New Zealand and then Australia. Having practiced for 20 years in Victoria, Dr Raj joined our Practice in 2018.
With an interest in all aspects of family medicine, the Cooloola Coast community keeps him busy.
Dr Raj's two daughters have followed him into medicine, one being a children's psychologist and one going for a post graduate degree in nursing. In his free time, he enjoys reading and travel.
Cooloola Cove – Mon & Sat
Tin Can Bay – Wed, Thurs, Fri
Rainbow Beach – Tuesday
Language: English, Tamil, Sinhalese
Dr Don Hogan
MBBCh, FRACGP
Beginning his medical career in South Africa nearly 50 years ago, Dr Don spent 5 years in hospital practice before moving to the field of psychiatry. No stranger to remote areas, he has practiced medicine in some of the most isolated places in the world, including Saint Helena and Tristan da Cunha.
Dr Don then spent 8 years in northwest Tasmania followed by another 4 in the Northern Territory.
Health issues necessitated retirement a few years ago, but he has recently returned to limited practice and enjoys the blend of work stimulation and sailing, fishing and golf.
Rainbow Beach – Friday
Language: English, Afrikaans
Dr Kim Badcoe
MBBS, FRACGP
Obtaining her medical qualifications at the University of Western Australia, Dr Kim has worked at various hospitals and Geraldton Aboriginal Health Service. After spending two years volunteering in Namibia (setting up a clinic), she returned to Australia to work as a GP.
She has a special interest in Paediatrics, Aged Care, Transgender Medicine, Skin Checks, Minor Surgery and Mental Health issues.
Rainbow Beach – Mon, Wed, Thurs
Cooloola Cove – Tuesday
Language: English
Dr Sam arrived in Australia with his family in 2016. He worked in hospitals around NSW before moving to our beautiful part of the world. He has particular interest in Surgical Procedures as well as Chronic Disease, Paediatrics and Mental Health.
Away from work, Dr Sam enjoys quality time with his young family, soccer and farming.
Cooloola Cove – Sun to Fri
Language: English, Arabic
Dr Charles Evill
MBBS (Qld), FACRRM, FRACGP
Dr Hala Yaqoob
MBChB, H.S(FM), ABHS (IRQ), Dip Health Care & Management (CHE), Dip Mental Health (AUS)
VR and non-VR, classified as DPA and MMM5
Suitable for overseas Medical Graduates or previous DWS candidates/10 yr Moratorium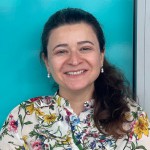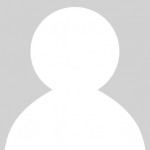 Dr Charles has practiced medicine in emergency departments and general practices in rural areas of New South Wales, Queensland and Western Australia. With a particular passion for medical education and promoting rural health, when he's not working in general practice, he is actively involved in teaching, assisting with supervision of medical students and GP registrars. Dr Charles is an examiner for fellowship of the Australian College of Rural and Remote Medicine in addition to his role as President of the Rural Doctors Association of NSW.
Special interest is all aspects of general medicine.
Cooloola Cove – Mon & Fri
Tin Can Bay – Tues, Wed, Thurs
Language: English
Dr Hala gained her qualification in 2005 and completed her higher studies in Paediatric and Family Medicine. She also occupied the position of Health Project Manager with the International Committee of Red Cross (ICRC) for four years in Jordan.
Dr Hala has a special interest in Women's Health, Paediatric Health,  Refugee Health, and Mental Health.
She is currently completing her Master in International Health.
In her spare time, Dr Hala enjoys cooking and baking healthy recipes.
Cooloola Cove – Mon & Fri
Tin Can Bay – Tues, Wed, Thurs
Language: English, Arabic, Aramaic
We are seeking General Practitioners to join our fast growing medical centres.
Cooloola Coast General Practice is a group of three practices located at Cooloola Cove, Tin Can Bay and Rainbow Beach (QLD), all in close proximity to the world famous Great Sandy Straits and K'gari (Fraser Island). Perfect for those who love surf beaches, boating, camping, fishing and 4WD. Enjoy a family-friendly lifestyle with local schools and private schools with bus access to Gympie.
The area is approximately 1 hour drive north of Noosa and the Sunshine Coast, and 2 hours from Brisbane.
What do people love about living here?
Well, apart from the outdoor lifestyle, we love the strong community spirit; no traffic lights; no paid parking; only a few minutes travel to work; amazing birdlife; and access to delicious fresh seafood and produce.
Cooloola Cove is our flagship practice which is open 7 days and configured to take regular GP appointments, an excision room which operates 5 days a week, as well as a 5 bed treatment room to handle emergencies (some brought to us by QAS) – not your typical General Practice, this is real rural community healthcare.
co-located pharmacies and pathology

low competition, strong resident demographic (12,000+), tourist boosted and well supported sites

guaranteed initial hourly minimum income or 65% to 70%

highly experienced management and business development support

sea change lifestyle with surf beaches, recreational waterways, Fraser Island access, camping, fishing, 4WD, tourist attractions, amenities and restaurants. A wonderful, family friendly lifestyle

local schools and private schools with bus access to Gympie.
If you're thinking of leaving the "rat race" then this could be the move to change your entire life. Just be prepared for the influx of friends and family that will want to come and visit, it really is that good!
For a confidential discussion, please contact Practice Director, Tony Brangan – abrangan@cooloolacoastgp.com.au